Who We Are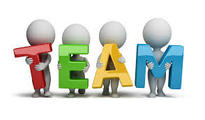 Carosella Electrical Seminars is an approved provider by the Massachusetts Board of Electricians, for the 15-hr MCE, (Mandatory Continuing Education) Review of the National Electrical Code and Massachusetts Electrical Code Changes, and the 6-Hr Professional Development Program.

For 30 years, Carosella Electrical Seminars has provided industry leading Continuing Education electrical code classes with unparalleled customer service. A.F. Carosella Electrical Seminars was created by Al Carosella and his wife Terry in 1987, and has been a major factor in helping many Electricians gain and re-certify their Massachusetts Electrical Licenses.

Al Carosella was a pillar in his community and in his family. Al was always willing to help his fellow electricians, especially thru education.

Today, his wife Terry and son Alex, and our family of instructors/providers are committed to providing the utmost professional, educational, and comprehensive Electrical Code Seminars in the industry.

---
---
What We Do

---
Carosella Electrical Seminars are providers of the 15 hour Mandatory Continuing Education, the 6 hour Professional Development, and the Connecticut 4 Hour Mandatory Continuing Education, in Massachusetts, New Hampshire, Vermont, Maine, Rhode Island, and Connecticut, since 1987.

Our Family of Instructors/Providers travel throughout Massachusetts and conduct the 15 hour and 6 hour MCE Electrical Code Re-Certification Seminars. We conduct ourselves with the utmost professionalism with a friendly environment.

"(MCE) 237 CMR 17.01 (3) Failure to complete Continuing Education Requirement. Any licensee who does not complete the required 21 clock hours of Continuing Education by the license renewal deadline shall complete one additional 21 clock hour course for each renewal cycle for which the licensee is delinquent. Each such course shall be provided by a different instructor. If a licensee fails to complete continuing education requirements for three consecutive renewal cycles, any subsequent renewal shall be subject to Board review and approval and licensee may elect to be re-examined."


---

Why Carosella Electrical Seminars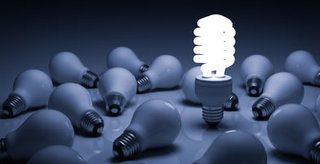 We offer a Quality Program, The Most Certified and Knowledgeable Instructors in the industry who care about your education, and Unparalleled Customer Service! Our Electrical Code Classes will keep you engaged, are entertaining, informative and are proven to improve your knowledge of the code changes.

All electrical code classes are held at first class hotels, conference centers and universities. Carosella Electrical Seminars takes pride in our professionalism, our programs and the environment for which we provide our customers.

Our Family of Providers & Instructors conduct themselves with the utmost professionalism and sincerity, with a few jokes thrown in. We are truly interested in improving your knowledge of the electrical code and its changes. Our family of instructors have a strong grasp and working knowledge of the presented topics.

Our 6 hour Professional Development seminar is designed to improve your knowledge on material related to the electrical industry. Our material is presented in a professional manner, with handouts and a power point presentation. Our family of instructors have a strong grasp and working knowledge of the presented topics.

Everyone will receive an approved Certificate of Completion. A copy of your certificate will be kept in our files for 10 years, and are available upon request.
---
---
---
What's New
---